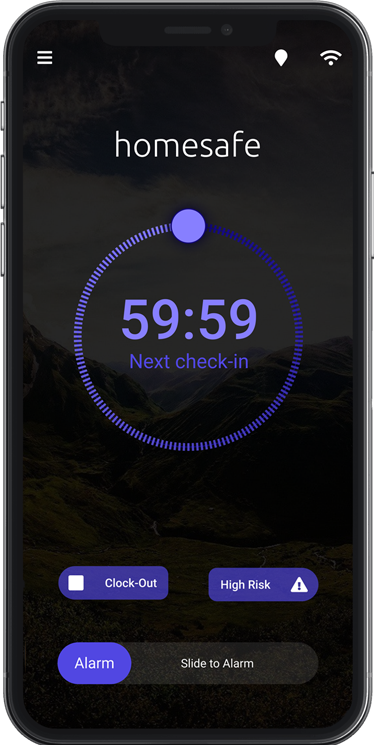 HomeSafe App
Alarms
Ability to trigger alarms manually or through the use of a duress pin. Automatic alarms when there's no response even while out of network coverage.
Automated Checks
Easily identify when the next "check-in" is due, helping to avoid missed checks and false alarms. Check-in early for convenience and extra reassurance.
High-Risk Mode
Temporarily increase the frequency of checks during high-risk work such as confined space working.
An evolutionary leap in employee personal safety
HomeSafe is the world's first and only safety monitoring solution using AI to help monitor your team. HomeSafe AI replaces the majority of manual monitoring, meaning you don't need staff constantly watching the web portal (or to buy expensive Alarm Receiving Center services to do it for you). Instead, HomeSafe AI will alert you when action is required, allowing you to manage by exception whilst benefiting from scalable safeguarding for your entire organisation.
Cross-Industry Solutions
HomeSafe can be used in many different industries which employ traditional field workers such as construction and asset maintenance. However, our solution works equally well for less obvious sectors such as sales or business consultants, medical staff performing home visits or even staff commuting long distance for meetings and conferences.
Awards
HomeSafe has already been shortlisted for two industry awards with results to be announced later in 2023.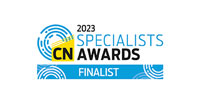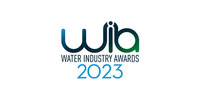 HomeSafe gives us the confidence to know where our teams are and that they're safe. If something unexpected happens we can respond with help quickly which makes our team feel looked after.
Price Plans
Explore the right plan for your organisation, available on friendly monthly or annual terms.
Thank you, your message has been sent! Will be in touch soon!
Please, fill in required fields.
Error sending form - please check all data is input and the security code is correct
Email not allowed due to spam protection - please use a company email address